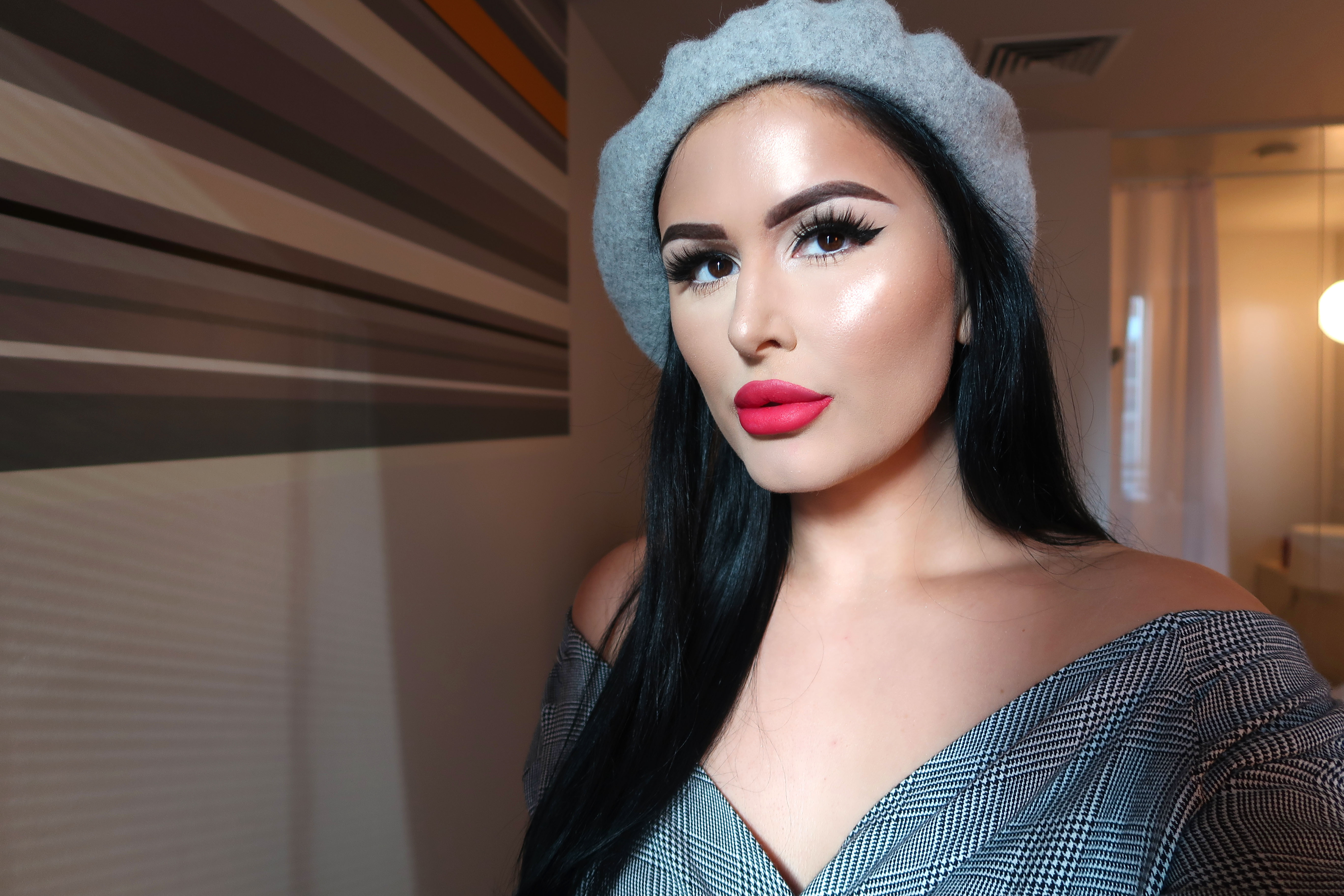 Annonse: Inneholder produkter sponset av Nyx Professional Makeup.
I det siste har jeg vært veldig tilhenger av å droppe øyenskyggen til fordel for en sterk leppefarge, vipper og liner. Da vi besøkte Nyx Professional Makeup sine hovedkvarterer i Los Angeles gikk jeg for denne looken, som var litt inspirert av de franske vibbene i antrekket. Jeg testet den nye Powder Puff lipsticken til Nyx Professional makeup, og jeg må si jeg ble positivt overrasket. Hele konseptet er at den er pudrete i formulaen, noe som gjorde den veldig behagelig å ha på. Da dette ikke skal være en liquid lipstick betyr det også at den smitter noe, men likevel satt den på godt gjennom måltider. Jeg skal dedikere et helt innlegg til disse og vise dere swatches, men til denne looken hadde jeg på meg fargen Group Love.
Nyx Professional Makeup Powder Puff Lipstick lanseres i Norge i mars.
Lately I´ve been into skipping eyeshadow and just do a strong lip, winged liner and lashes. For this look I tested the newNyx Professional makeup Powder Puff Lippie, and I actually quite like it. The whole concept is that its powdery, which made it very comfortable to wear. It´s not supposed to be a liquid lipstick, which means it transfers, but it still wore throughout the day. I will dedicate a post for swatches of these, but for this look I was wearing Group Love.
This product is already launched in the U.S.