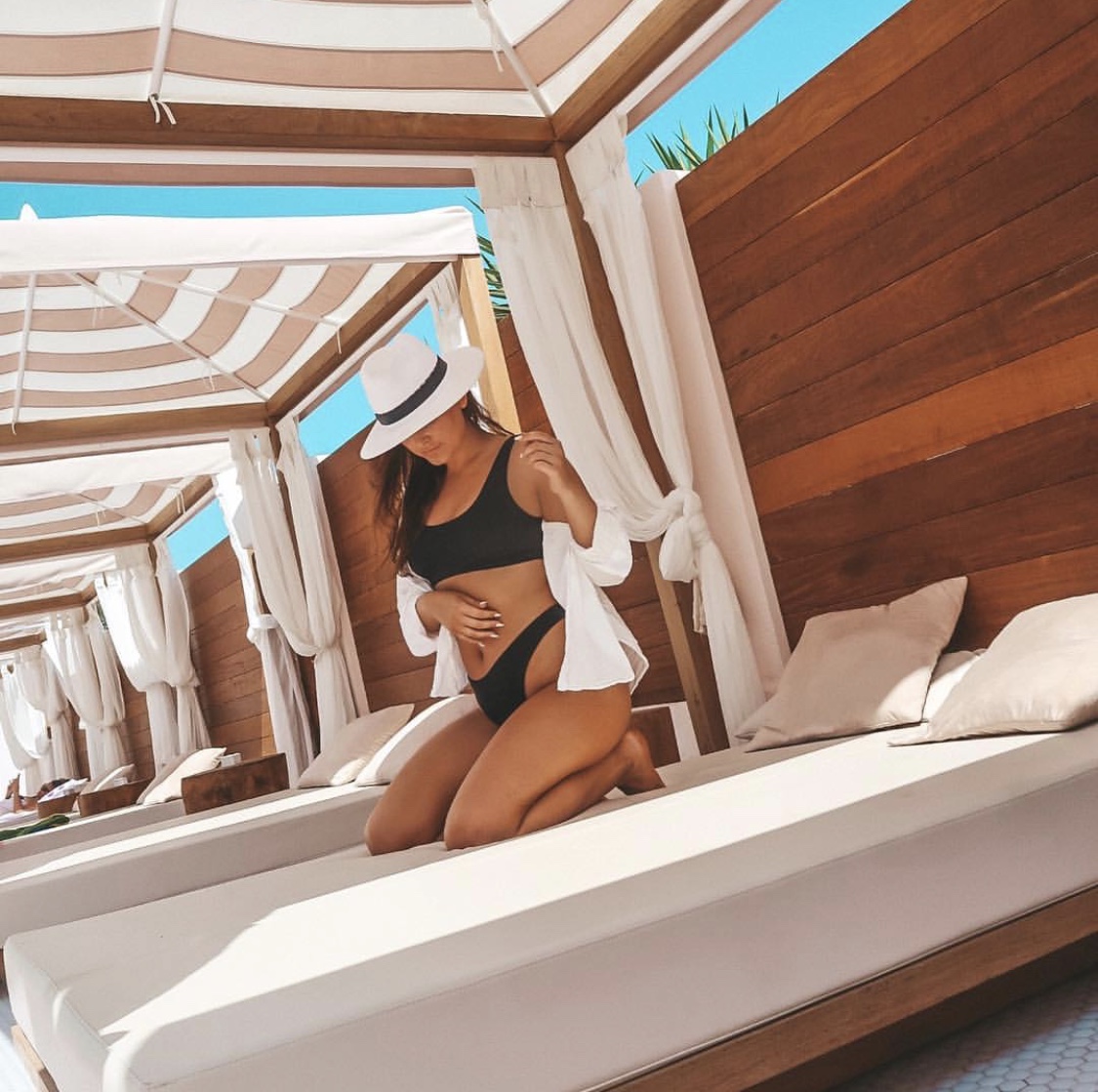 Hotellet vi bodde på var så fint, og ganske tomt store deler av tiden. Med andre ord: veldig Insta-vennlig, haha. 
Obsessed with the hotel we stayed at, almost empty at all times. Very Instagram friendly.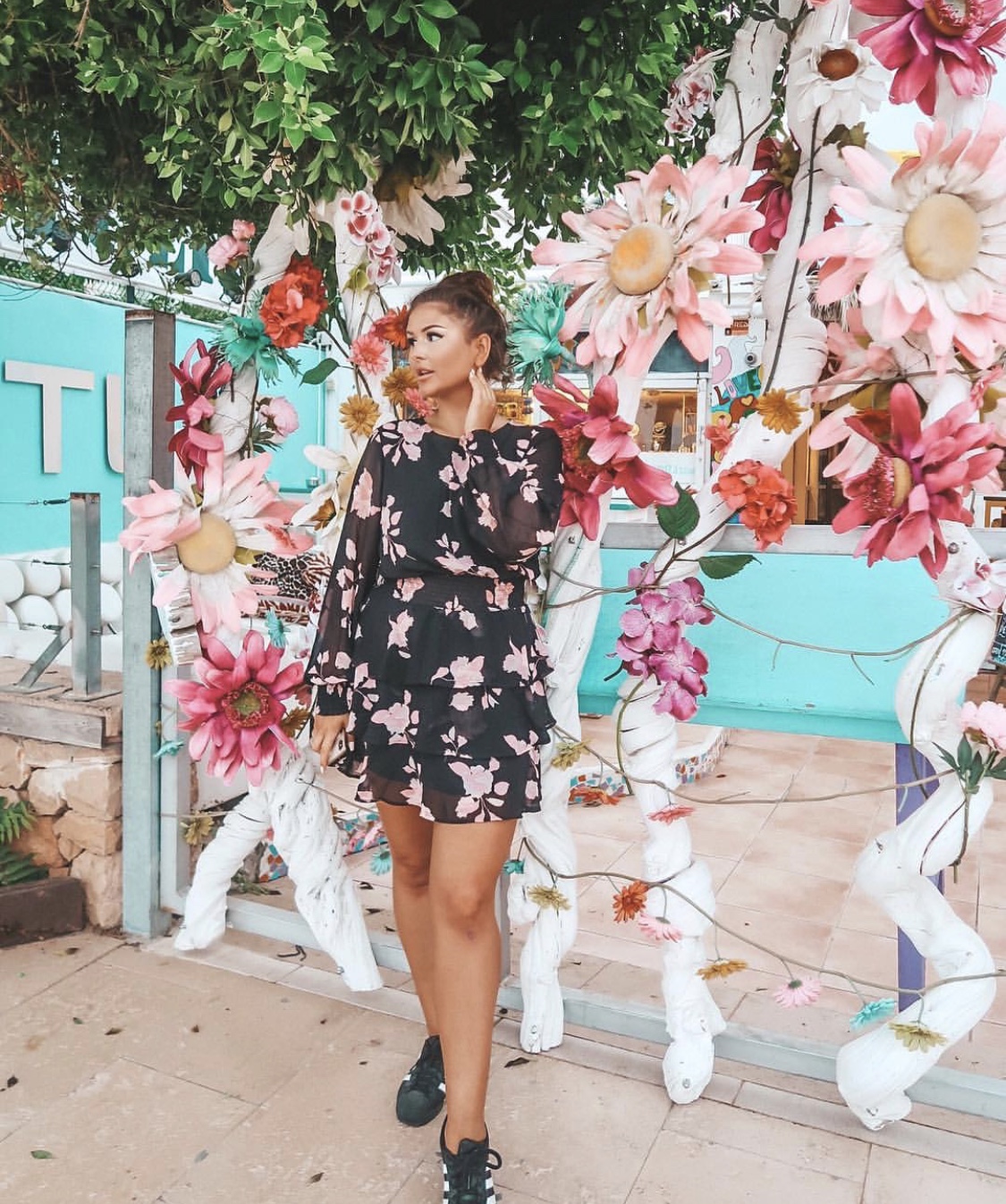 Utenfor en nydelig restaurant i Sant Antonio kl 06:00 om morgenen, vi hadde nettopp landet og slo ihjel tid før innsjekk på hotellet. Hvor sykt at sminken min holdt seg så fresh etter 8 timer på reise?
Outside a beautiful restaurant in Saint Antonio at 06:00 AM.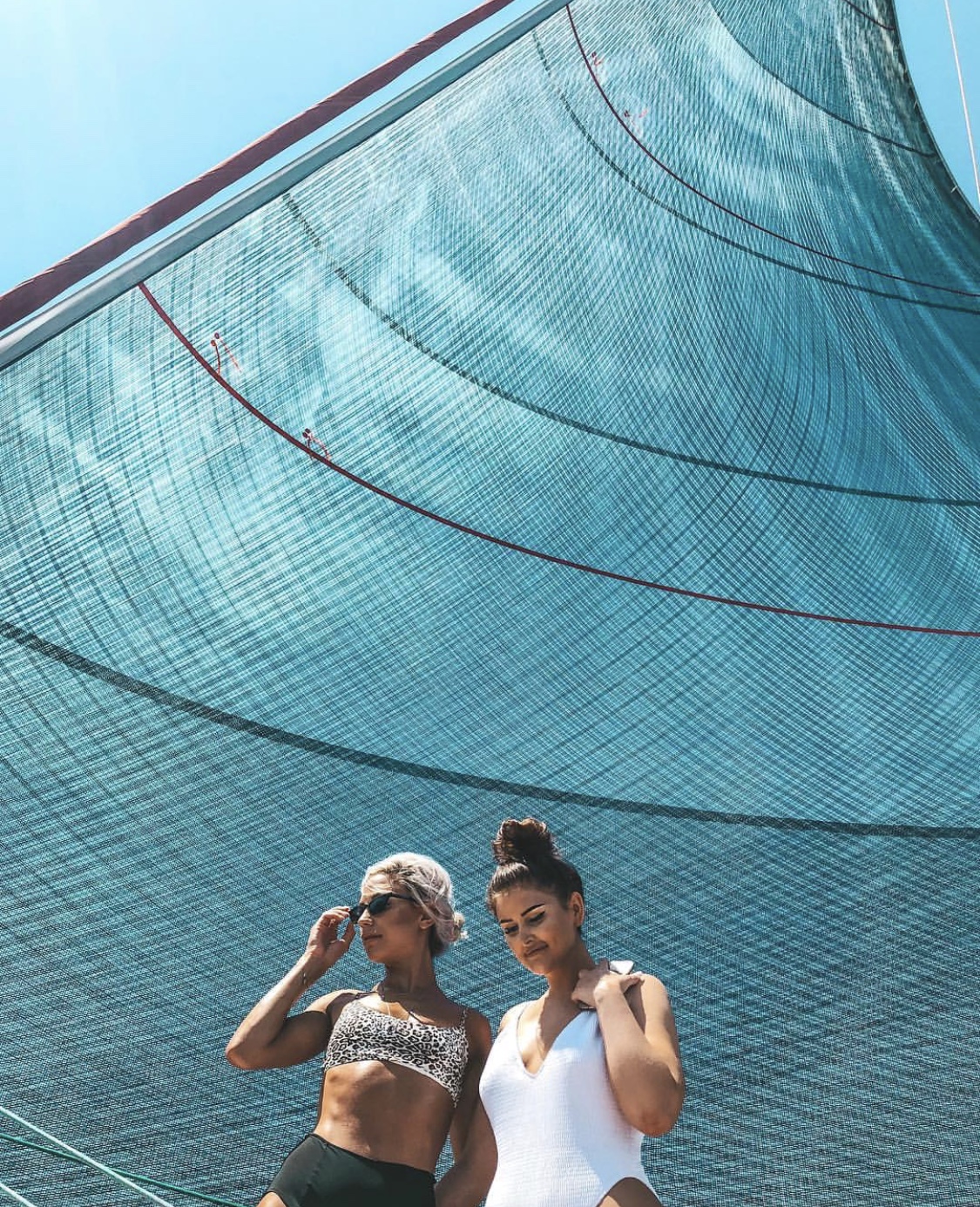 Vi dro på seiltur på en svær seilbåt. For en fantastisk opplevelse.
We went sailing one of the days on a massive sail boat, such an incredible experience.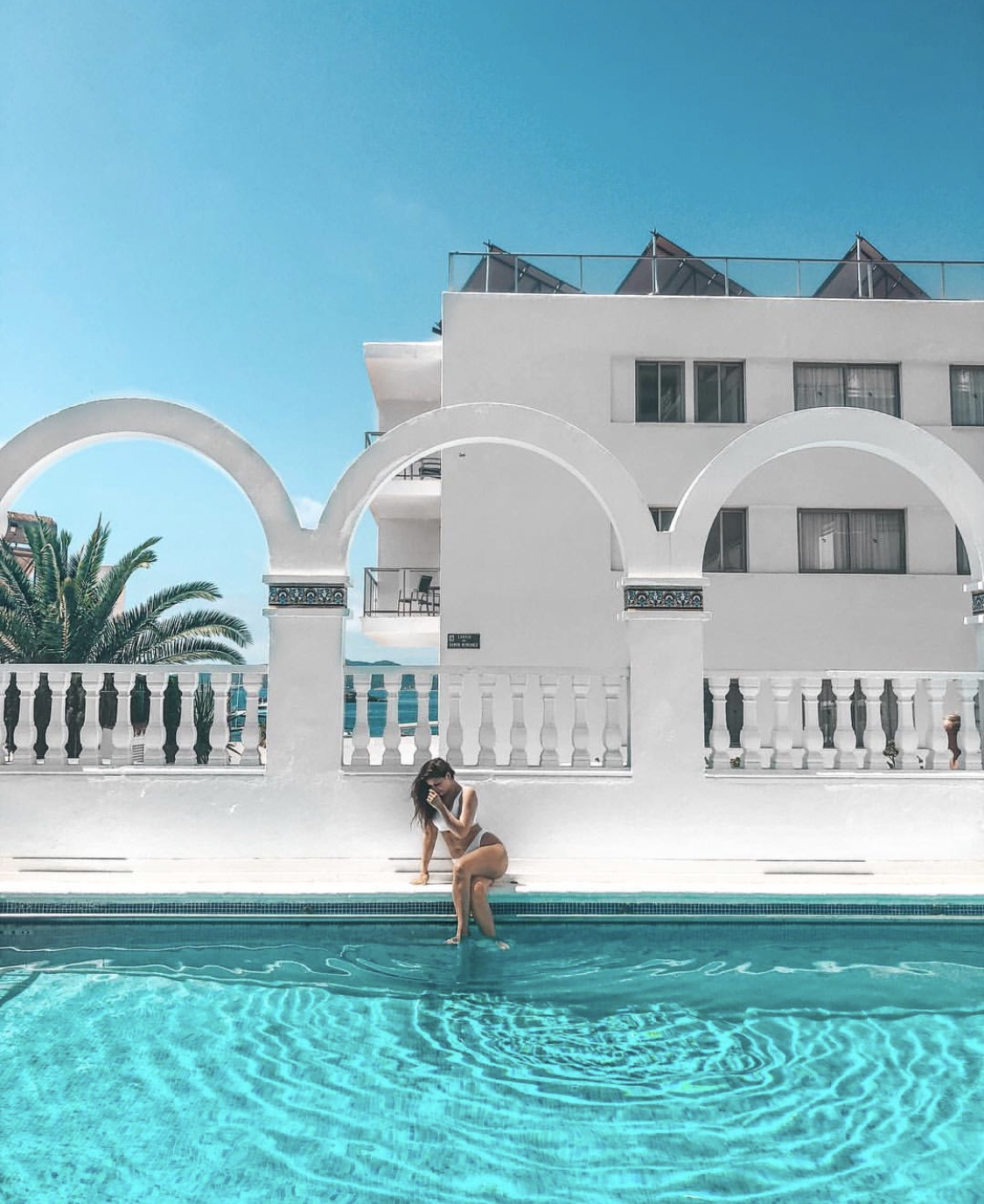 Av en eller annen grunn var begge hotellene vi bodde på ganske tomme ved bassengområdene, noe jeg personlig elsker. Er tradisjonelt vant til stappfulle bassengområder med skrikende barn, haha. Deilig med fred og ro.
We were quite lucky actually, somehow both the hotels we stayed at were so empty.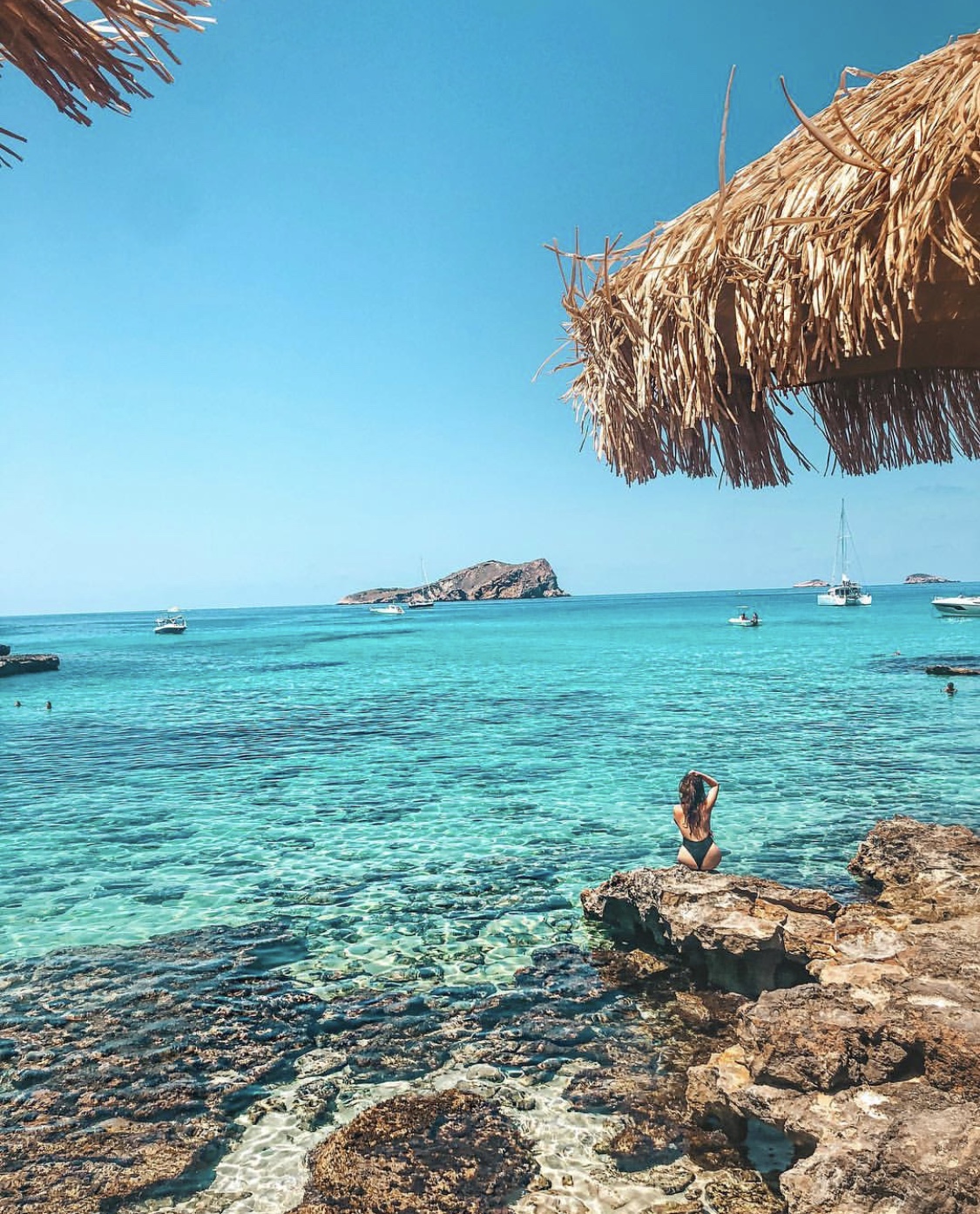 På Cala Comte-stranden. Krystallklart vann, så vakkert!
At Cala Comte beach. This beach left me speachless.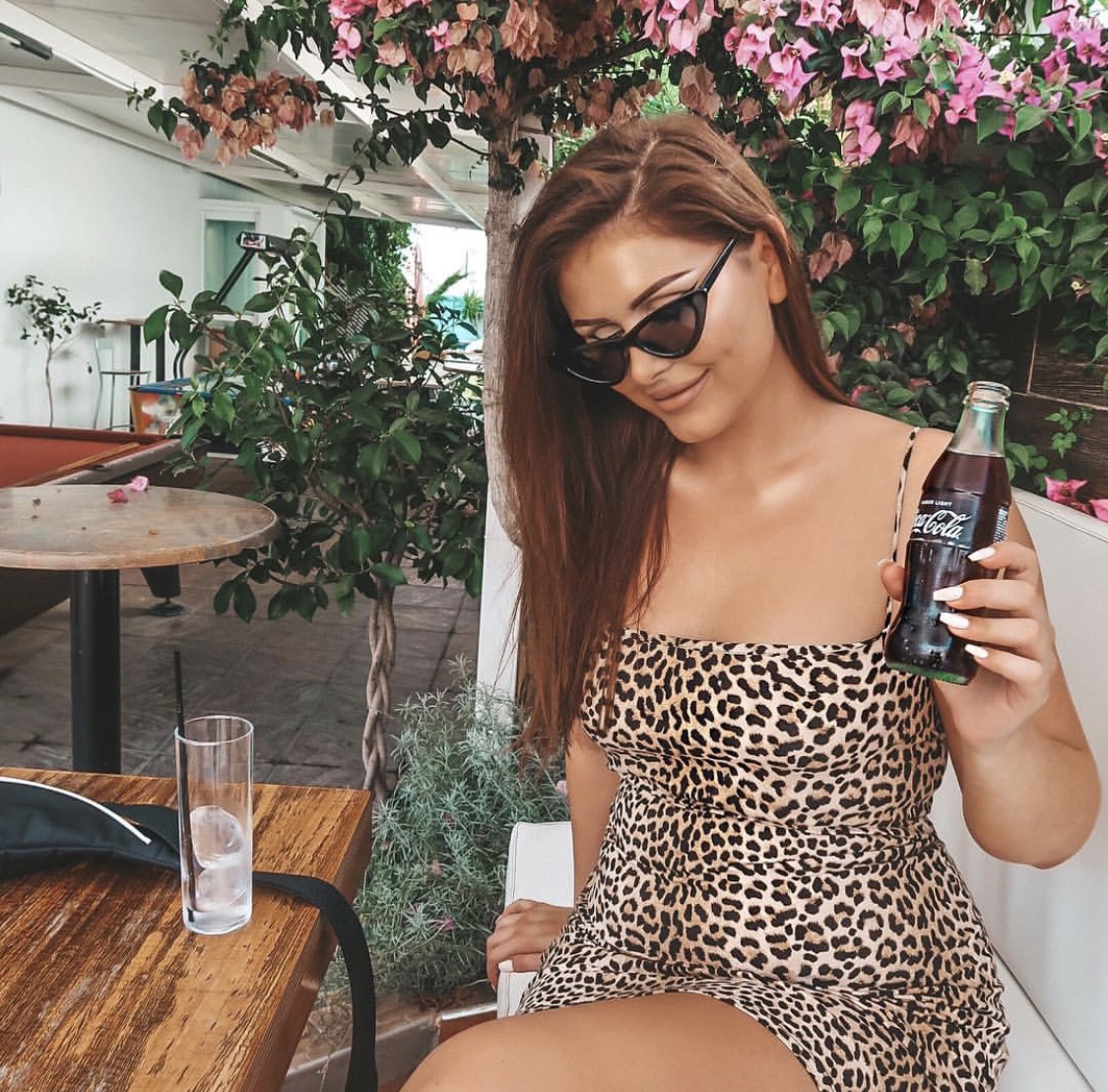 Koser seg med en Cola Zero i varmen. Kjole fra Gina Tricot.
Enjoying my Cola Zero in my leopard print dress from Gina Tricot.