Annonse: tur sponset av Nyx Professional Makeup.
I Los Angeles fikk vi besøke Nyx Professional Makeup sine hovedkvarterer i El Segundo. Det var surrealistisk å gå nedover gangene i det samme bygget som jeg har sett mine favorittinfluencere har gjennomført sine kampanjeinnspillinger og samarbeid. This is where the magic happens. I løpet av besøket fikk vi sniktitte på nyhetene som slippes i løpet av 2018 og 2019. Enkelte av produktene var faktisk så ferske at vi ikke fikk lov å ta bilder. Men en ting er snickers og twist – vi har mye gøy i vente.
In LA we got to visit the NYX Professional Makeup HQ in El Segundo. It was surreal to walk down the halls I´ve seen my favorite influencers do their campaigns and collaborations. This is where the magic happens. During the visit we got a sneak peek at the news that will launch in 2018 and 2019. Some products were even so fresh that we couldnt photograph them. So much fun in store.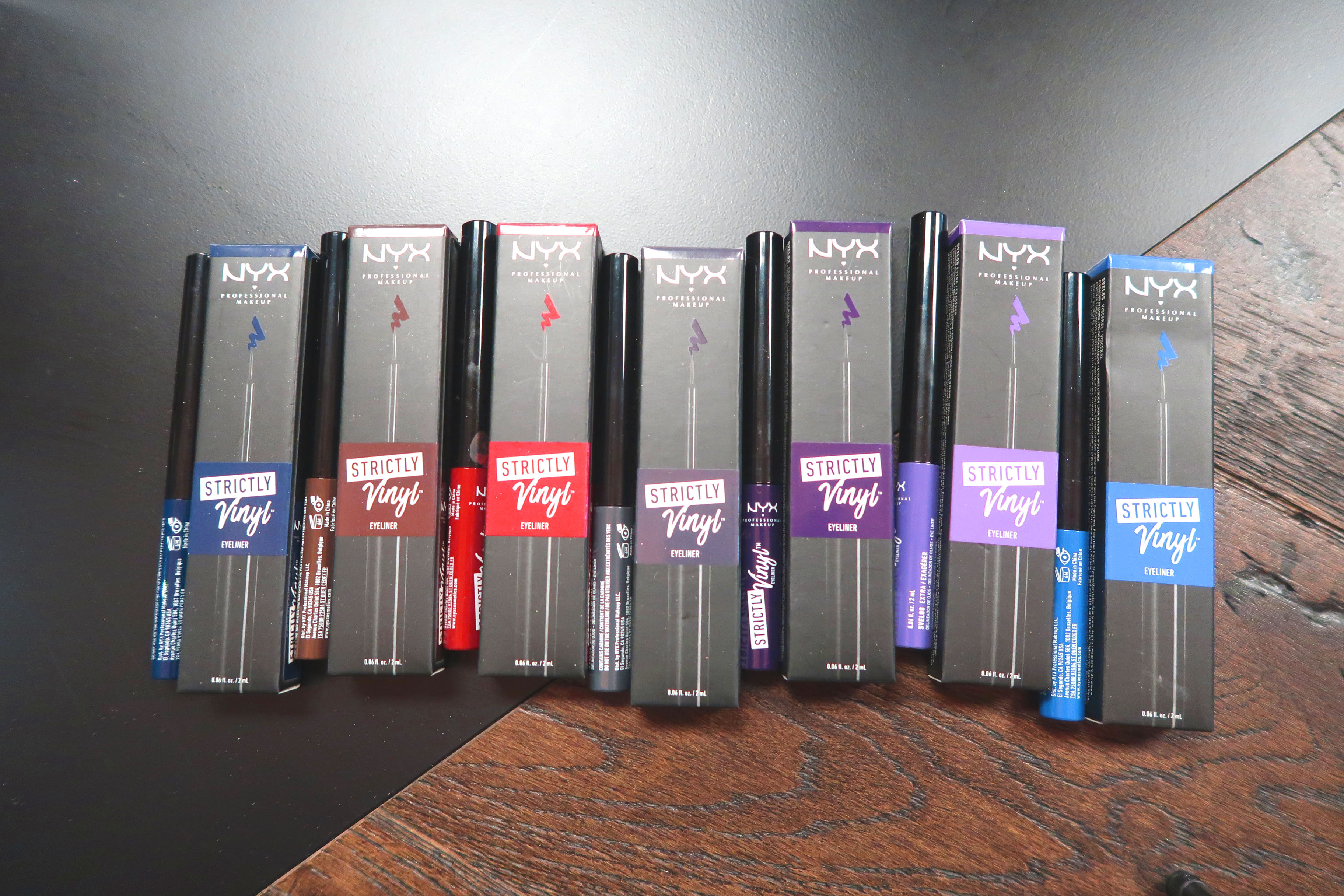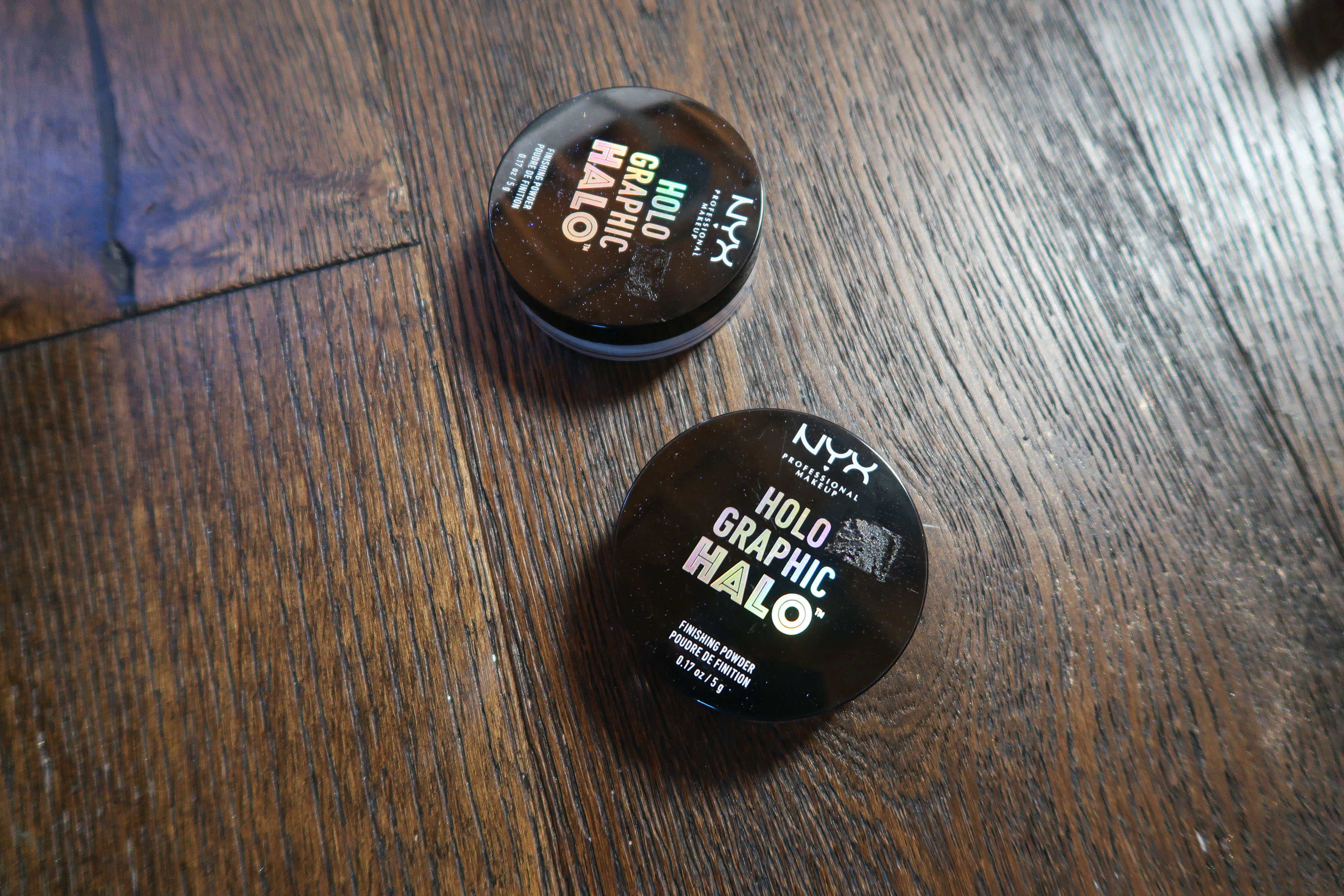 Strictly Vinyl Eyeliner: Skiller seg fra de eksisterende Vivid Brights eyelinerene ved at disse har en glossy finish, og ikke matt.
Holographic Halo Finishing Powder: Settingpudder med en shimmer-finish som gir en lett glød.
Disse produktene er allerede kommet i butikk i USA, men jeg er usikker på når de er tilgjengelig i Norge.
Strictly Vinyl Eyeliner: Colorful liners with a glossy finish.
Holographic Halo Finishing Powder: Settingpowder with a shimmer finish providing a light glow. 
These are already in store in the U.S. I think.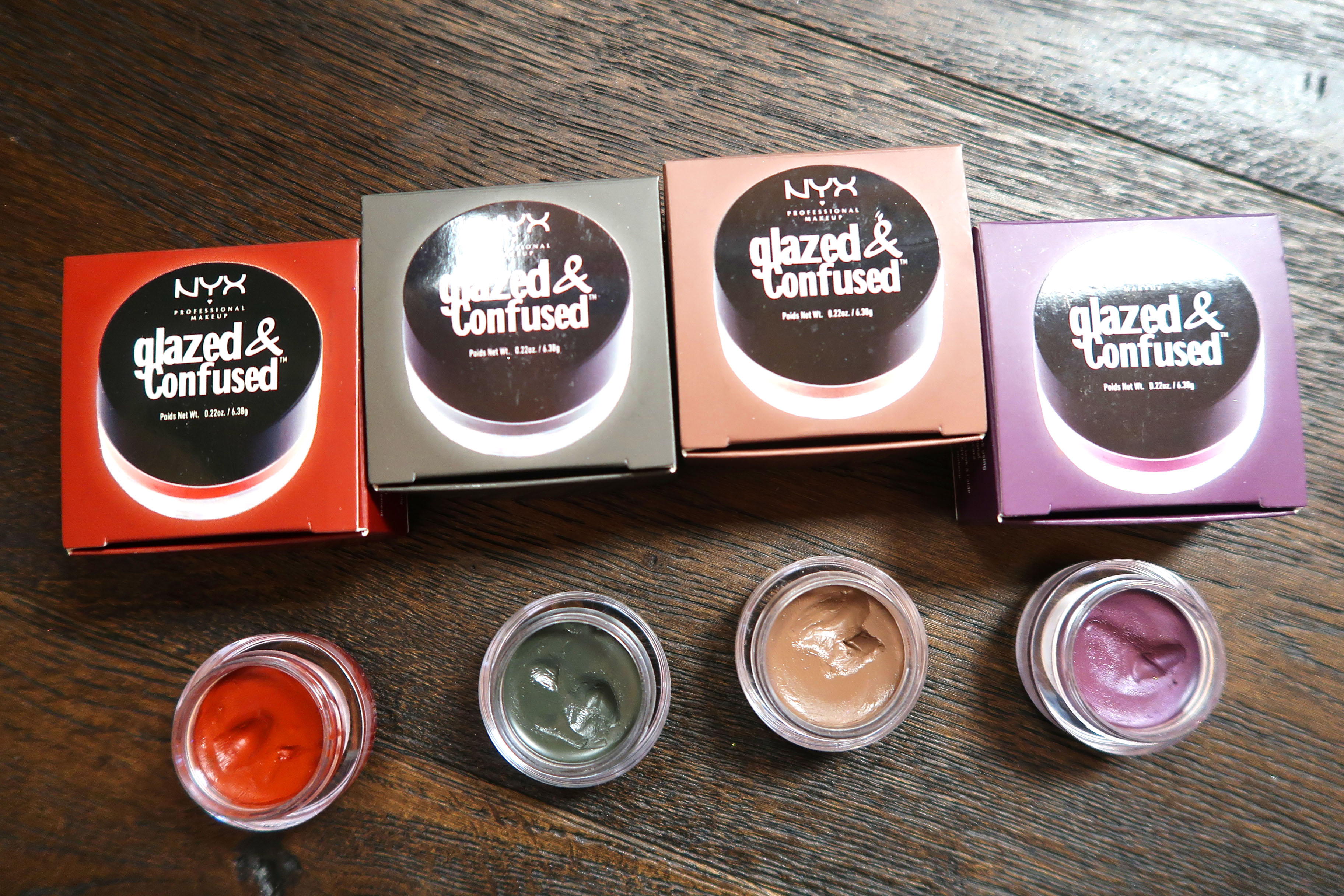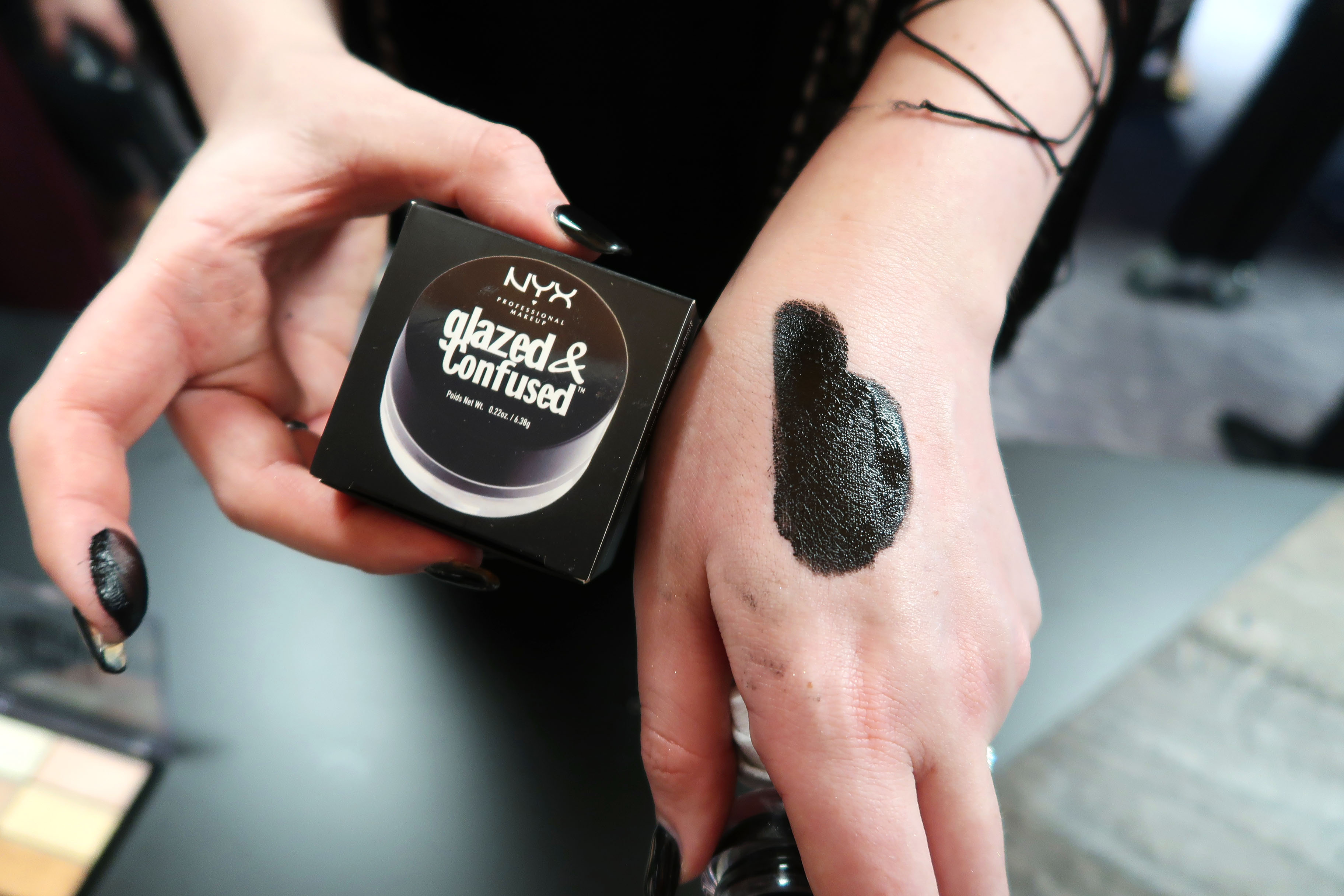 Disse Glazed & Confused glossene til øyelokket er så kule! Enkel måte å oppnå kreativ, edgy og editorial sminke på. Den svarte er også en perfekt base til smokey eyes.
These Glazed & Confused glosses for the eyelids are so cool! Easy way to make a creative, edgy and editorial makeup look. The black one is also a perfect base for a smokey eye.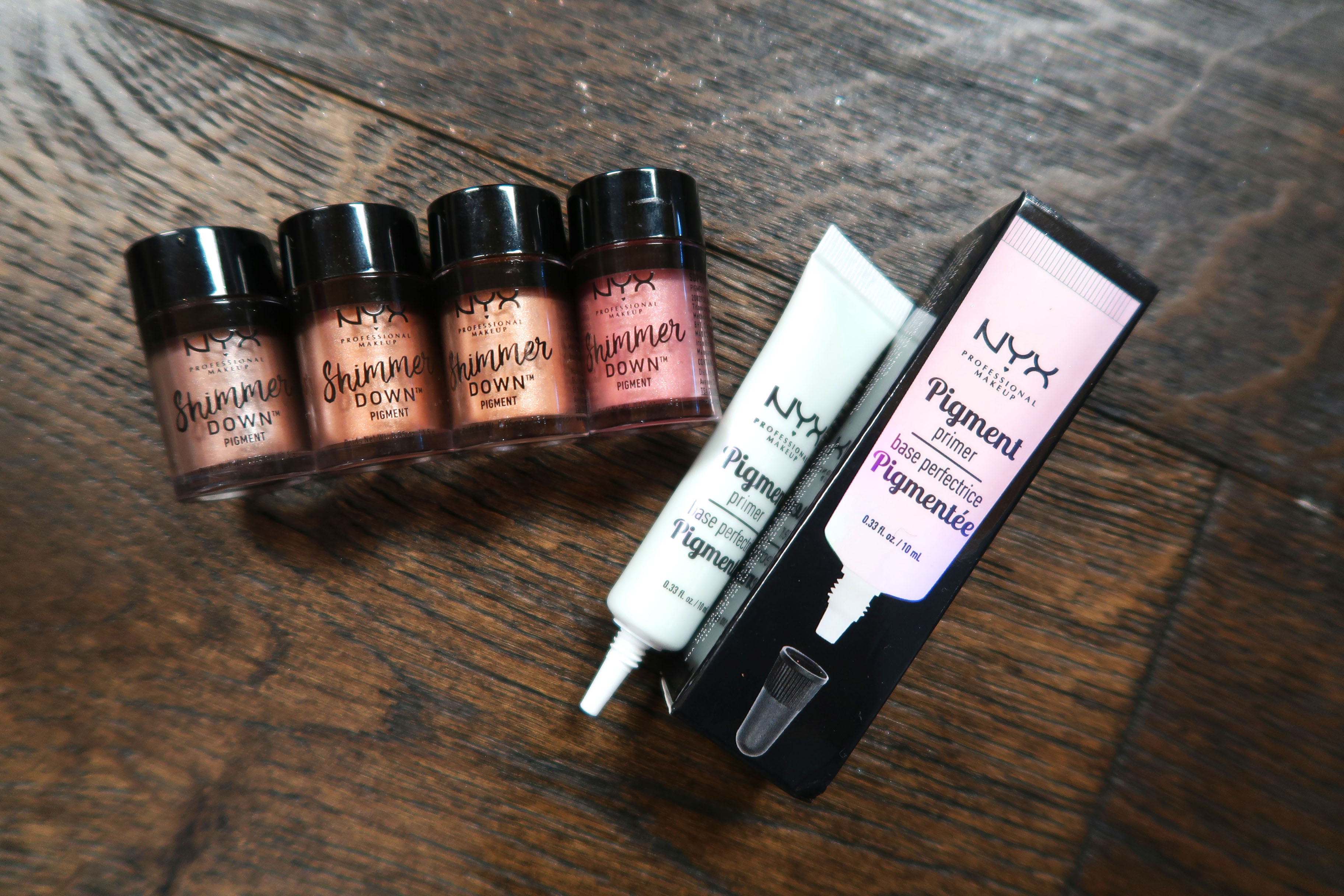 Jeg er jo smått besatt av Nyx Professional Makeup sin Glitter Primer. De kommer nå med en egen primer for pigmenter. Selv om man allerede kan bruke Glitter Primer til pigmenter, er forskjellen at denne nye primeren har en tynnere konsistens, som gir pigmentene en jevnere overflate.
I am a little obsessed with the Nyx Professional Makeup Glitter Primer and now they are launching a primer for pigments. Even though you can already use the Glitter Primer for pigments, the difference is the Pigment Primer has a little thinner consistency, which works better for pigments overall.